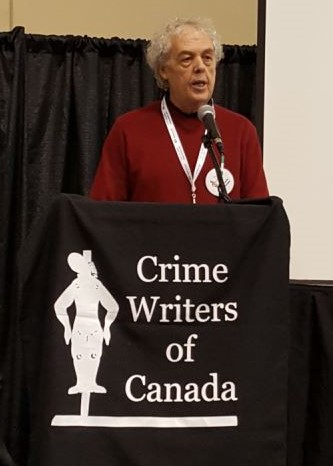 Crime Writers of Canada (CWC) is pleased to announce that Ottawa mystery writer Mike Martin has been elected as the new Chair of the organization by the CWC Board of Directors.
Click here for full Media Release.
---
Crime Writers of Canada presents the
2018 Arthur Ellis Awards for
Excellence in Canadian Crime Writing
WINNERS
BEST CRIME NOVEL
Sleeping in the Ground, Peter Robinson, McClelland & Stewart
BEST FIRST CRIME NOVEL sponsored Rakuten Kobo
Full Curl, Dave Butler, Dundurn Press
BEST CRIME NOVELLA – The Lou Allin Memorial Award
How Lon Pruitt Was Found Murdered in an Open Field with No Footprints Around,
Mike Culpepper, Alfred Hitchcock Mystery Magazine
BEST CRIME SHORT STORY
The Outlier, Catherine Astolfo, 13 Claws, Carrick Publishing
BEST NONFICTION CRIME BOOK
The Whisky King, Trevor Cole, HarperCollins Publishers Ltd.
BEST JUVENILE/YOUNG ADULT CRIME BOOK
Chase - Get Ready to Run, Linwood Barclay, Penguin Random House
Puffin Canada
BEST CRIME BOOK IN FRENCH
Les tricoteuses, Marie Saur, Héliotrope Noir
BEST UNPUBLISHED MANUSCRIPT sponsored Dundurn Press
Destruction in Paradise Dianne Scott
Crime Writers of Canada offers sincere thanks to our sponsors...


Guidelines are available in the
AWARDS
section of this website.
---
Rakuten Kobo Features Arthur Ellis Awards Finalists
Rakuten Kobo, sponsor of the Arthur Ellis Awards Best First Novel, is featuring the shortlisted books at:
www.kobo.com/ca/en/p/arthurellis18
---
Crime Writers of Canada is pleased to announce the
2018 Grand Master

Gail Bowen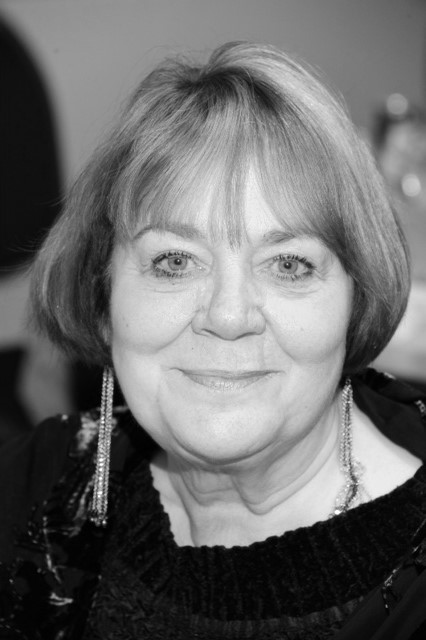 Gail Bowen is being recognized by Crime Writers of Canada for her long and illustrious career as a crime fiction author. She has almost 20 books in her long running Joanne Kilbourn series, several of which were either nominated for or received awards, including the Arthur Ellis Award for Best Novel in 1994, for A Colder Kind of Death. She has also written four Rapid Reads novellas and several plays. She is well established in Canada, highly respected in the writing community and much sought after by readers. She is frequently a guest at literary events. Several of her Joanne Kilbourn books were turned into a TV series.
Photo by Dale Williams
---
CWC Authors & the Bony Blithe Award
Four of the five shortlisted works for the Bony Blithe Award 2018 for Best Canadian Light Mystery are by CWC members.
Congratulations to all the finalists. More info here: http://bonyblithe.com/
Cathy Ace: The Case of the Unsuitable Suitor
E.C. Bell: Dying on Second
Rickie Blair: Digging Up Trouble
Vicki Delany: Hark The Herald Angels Slay
Elizabeth J. Duncan: Much Ado About Murder
---
Crime Writers of Canada's
| | |
| --- | --- |
| | Click on the Events and News button above and choose Author Events on the menu. This will take you to our Events Calendar where can find out what's happening this week, next week or next month. For our monthly overview of events and new releases, check out our Author Events newsletter. Also, check out the Latest Events (Home Page top right) to see whose doing what now. |
---
Last updated: 04 June 2018