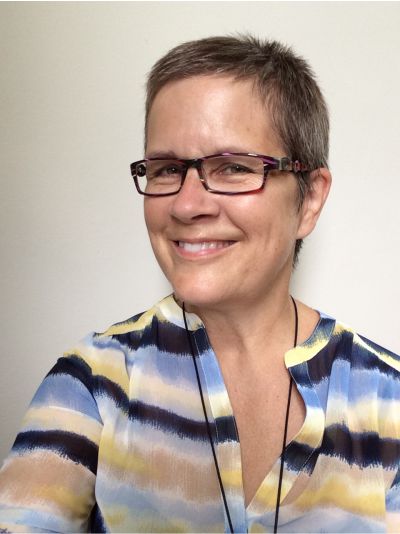 Cynthia St-Pierre


A member of Crime Writers of Canada, International Thriller Writers, and Short Mystery Fiction Society, Cynthia has a Bachelor of Arts degree and her recipes and short stories appear in magazines and collections, including Harmoni, Feastie, Finding Vegan, Over My Dead Body!, Mystery Weekly and Flash Bang Mysteries. Awarded for fiction, she has also been a writing contest judge.
Best of all for a mystery writer, Cynthia has received a York Regional Police Citizens Awareness Program certificate, presented and signed by Julian Fantino, former Commissioner of the Ontario Provincial Police.
Cynthia grows fruit and vegetables in her backyard. She speaks English-accented French with husband Yves. Read the novels she co-wrote with Melodie Campbell: A Purse to Die For and A Killer Necklace.
Blog: vegetariandetective.blogspot.com
Website: fashionationwithmystery.com
Twitter: twitter.com/stpierrecynthia (@stpierrecynthia)
Google+: google.com/+CynthiaStPierre
Last updated: 25 November 2017