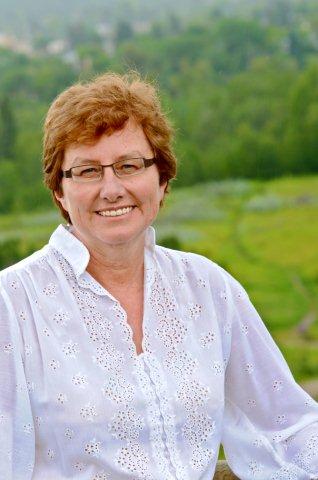 Susan Calder
Susan Calder grew up in Montreal and moved to Calgary in 1996. Her first novel Deadly Fall will be published by TouchWood Editions in March 2011. Deadly Fall launches a murder mystery series featuring insurance adjuster Paula Savard and set against a backdrop of the latest Calgary economic boom. A sequel Secret Spring is scheduled for spring 2012.

Susan has a degree in Urban Studies from Concordia University and worked as an insurance claims examiner. She came to writing twenty years ago and honed her writing skills at Concordia University, the Alexandra Writers' Centre Society, the Banff Centre for the Arts, The Sage Hill Writing Experience and Booming Ground. At Mystery Writers' INK and the Calgary Citizens' Police Academy, she learned about crime, police work, guns, poisons and assorted ghoulish matters useful to mystery writing.

Her short stories and poems have won contests and been published in Other Voices, Alberta Views, The Prairie Journal and other magazines. She is a past-president of the Alexandra Writers' Centre Society, where she teaches courses and workshops in Short Fiction, Dynamic Dialogue, Mystery Writing and Manuscript Revision.

Book Publication:
Deadly Fall, TouchWood Editions, March 2011 www.touchwoodeditions.com

Paula Savard's life has stalled. Her lukewarm love life and job as an insurance adjuster are unfulfilling. She craves excitement. But she gets more than she asked for when her once best friend, Callie, is murdered while jogging to Paula's inner-city Calgary home. Paula's investigations gradually uncover the layers of secrets in Callie's life that led to her murder.

 

Published Short Fiction:

"Grand Jeté," Other Voices, Winter 2007, Short Story Contest winner
"Bested," Storyteller, Summer 2004, Great Canadian Story Contest honorable mention
"Adjusting the Ashes," Alberta Views, November 2003, Short Story Contest Winner
"How I Met My Wife," Green's, Winter 2001
"To Catch a Fox," novel excerpt, Transition, Fall 2000


Published Poems:

"Marjorie Lynn" and "Victoria Day," Rags VIII, Summer 2008,
"Snapshot: The Beatles Land in America," Silver Boomers Anthology, Spring 2008
"Fish Creek," The Prairie Journal, Fall 2007


Website: www.susancalder.com

Contact:
Last updated: 21 December 2016