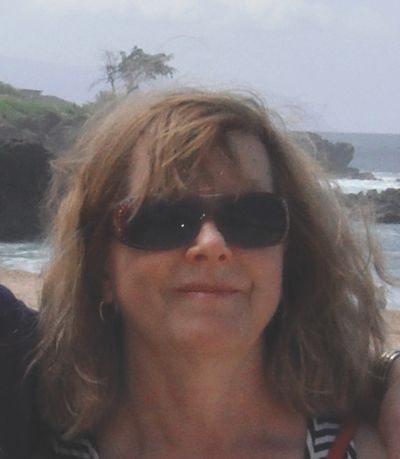 R.E. Donald
R.E. Donald is the author of the Highway Mysteries series, traditional mysteries with realistic characters, multiple suspects and character-driven subplots. Her protagonist took to the road as a long-haul truck driver in the hopes that the solitude of the highway would help him heal from two personal tragedies that made him leave a successful career as an RCMP homicide investigator. The stories take place in locales around North America. Ruth draws on her twenty-five years of experience in the transportation industry to create credible individuals and situations in that unique setting.
Ruth attended the University of British Columbia in Vancouver, B.C., where she studied languages and creative writing to obtain a Bachelor of Arts degree. Prior to publishing her first novel, Slow Curve on the Coquihalla, she studied the art of writing good mysteries for almost ten years, including an intensive workshop in California with acclaimed mystery novelist Elizabeth George.
Ruth's second novel, Ice on the Grapevine, was a finalist for digital publishing guru Dan Poynter's 2012 Global Ebook Award in Mystery Fiction. The third novel in the series, Sea to Sky, is set in Whistler, B.C, and is the first of the series to be available in a German translation. The fourth novel is Sundown on Top of the World, set in the Yukon and Alaska, and is a finalist for the 2016 Whistler Independent Book Award in the Crime Fiction category.
The Highway Mysteries are widely available in both digital and print editions and are gaining fans in Canada, the U.S., and Great Britain. Ruth currently lives on a ranch in the South Cariboo region of B.C., where she and her partner, Gilbert Roy, enjoy their Canadian Horses (Le Cheval Canadien) and other animals.
Website: http://redonald.com
Last updated: 21 December 2016