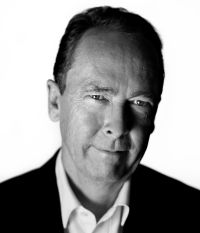 Peter Kirby
Peter Kirby lives in Montreal and practices international law with one of Canada's largest law firms.
He was born in Cork, Ireland, and grew up in Brixton, one of South London's toughest neighbourhoods. He left school early, heading to the U.S. and eventually working as an itinerant chef. He ended up in Montreal, and attended Concordia University as a mature student, earning an Honours Degree in Economics while working as a chef by day and student by night. He then completed his law degrees at McGill while working as a breakfast chef at local hotels.
In 2012, The American Lawyer listed him as one of Canada's leading 500 lawyers. Benchmark Litigation calls him one of Canada's stars in international arbitration. His practice has seen him involved in post-conflict dispute settlement for the World Bank in the Balkans and litigating disputes against the U.S. government in Washington and the Egyptian government in Paris.
Until 2010, his writing career was marked by legal briefs, esoteric legal articles that cured insomnia, and sock drawers and shoe boxes filled with unfinished fiction. Then, an earlier version of The Dead of Winter was shortlisted for the Unhanged Arthur Award for Best Unpublished Manuscript by Crime Writers of Canada. He is now at work on the second book in the Luc Vanier series.
The Dead of Winter, Linda Leith Publishing, October 2012

Inspector Luc Vanier is drinking his way through Christmas when he's called out to investigate the murder of five homeless people.
Last updated: 21 December 2016