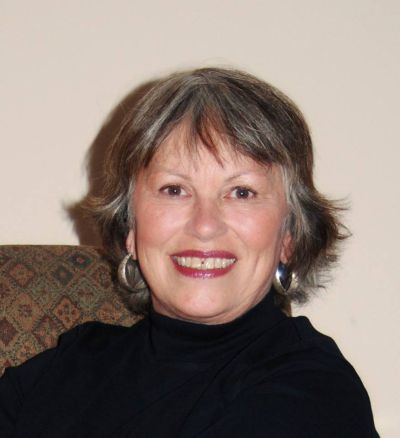 Phyllis Humby
Phyllis Humby lives in rural Camlachie, Ontario, situated 15 km east of Sarnia, the border city to Port Huron, Michigan. Although her passion is writing novels, her short stories, often scheming, twisted, or spooky, appear in anthologies and journals in Canada, the U.S., and the U.K. Several reviews of books by authors including Robert McCammon, Cathy Marie Buchanan, Linwood Barclay, and Jean Rae Baxter have found their way to various international websites and entertainment journals.
Though Phyllis seldom enters contests, it was her winning submission Delusional Dates that placed her as a Fringe Reader at the Eden Mills Writers' Festival 25th Anniversary event in September 2013. The stimulating synergy of the writerly chatter amongst the participants inspired Phyllis to establish the Lambton Writers' Association, a social organization for published writers in her area. Another contest submission, Whiskey Nights, awarded her second spot and $1500 in the YMM national short story competition in December 2013. This ultimately led to Phyllis's decision to join Crime Writers of Canada.
To date, she has written four novels: Her character-driven first novel, Old Broad Road, and its sequel are in the marketing process as is her psychological thriller Bad Seed. Though it's long been her comfort read, it wasn't until this third novel that Phyllis tackled crime/suspense. She's discovered that this genre is just as exciting to write, as it is to read it! Her current project and fourth work of fiction is a mystery novel titled The Bones of Doris Mead.
Prior to that and before surrendering to her obsession for writing, Phyllis spent nearly twenty years in the lingerie fashion industry, which provided an endless pool of material for her backburner project, a memoir titled Hazards of the Trade. In addition, she produces a tongue-in-cheek opinion column, "Up Close and Personal" for First Monday magazine.
Anthology Publications
The Legend of Hallowed Ground, Twilight Imagery, A River Runs by It, Sydenham Press, 2013
Soldier's Last Wish, CommuterLit Selections, CommuterLit 2013
The Write Mentor, She's All Around You, Beret Days Press, May 2012
Culling of a Nation, Indie Trigger Short Stories, Simone Press 2012
Awards

2014 Bony Pete Award for Best Short Story, Reflections of Miss Sally
Blog – The Write Break: phyllishumby.blogspot.com
Facebook – Phyllis Humby, Writer: www.facebook.com/TheWriteBreak
Last updated: 21 December 2016