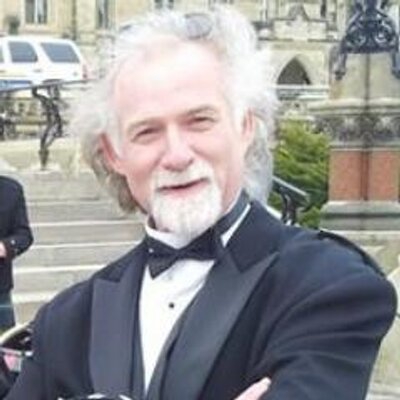 Gil Waugh
Gil Waugh is a Canadian author, poet and musician whose novels combine his unique science fiction mysteries into fast moving multi-dimensional plots.
He is the author of the Karen Simpson Sandalwood Investigation Agency series novels Mind Surfing (1997) (2008), Evening Song – Òran Feasgar (1998)(2008) and is currently working on The Piper's Lullaby - Òran Tàlaidh a' Phìobaire, the third book in the series. When Evening Song was originally published in 1998, Robert J. Sawyer, Best Novel Hugo and Nebula Award Winner wrote, "You'll no longer think of Canada as a prosaic place after reading Gil Waugh's tale of a magical Ottawa. His story mixes the metaphysical and the mysterious, the human and the transcendent, in a fascinating and compelling blend."
Gil is also the author of Gaoth (Wind), a Scottish Gàidhlig comic (2010), Scottish Gàidhlig: The Secret Sauce, co-author of 100 Gnìomhairean Gàidhlig (100 Scottish Gaelic Verbs), has composed and published a host of original music, is a regular contributor to several publications, is a regular guest on radio and television, has appeared as a feature guest on Global Televisions Mystery Ink and The Destiny Files, and in 2002 presented his second novel as a keynote speaker at the AMEC conference at the University of Mexico in Mexico City. He has toured as a rock musician; trained as a commercial pilot; conducted missing person, criminal and insurance investigations as a licensed private investigator; and, for the last two decades, has designed, developed, secured and managed corporate computing networks and databases. In 2014, Gil realized a dream, and delivered a Scottish Gàidhlig language and culture course as a professor at the University of Ottawa. He is intensely interested in the multidisciplinary approach of cognitive science and its everyday life applications, particularly those with the potential to help improve quality of life for the disabled.
Follow Gil on Twitter @gilwaugh
Last updated: 21 December 2016