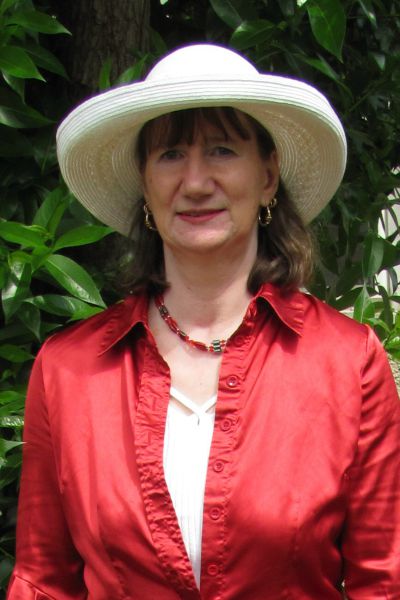 Joan Donaldson-Yarmey
Joan Donaldson-Yarmey was born in Vancouver, B.C., and raised in Edmonton, Alberta. Her first job was selling Mother's Day corsages, made by a neighbour, door to door at the age of eight. She advanced to paper delivery, babysitting, and then working at a drive-in fast food outlet and KFC during high school. She married soon after graduation and moved to a farm where she had two children.
Joan thrives on change, so when her marriage failed, she began a long career of many and various jobs working as a bartender, bar cleaning staff, hotel maid, cashier, bank teller, bookkeeper (three different times), printing press operator, meat wrapper, gold prospector, warehouse shipper (twice), house renovator, and nursing attendant. During that time, she raised her two children and helped raise three stepchildren. She also had travel and historical articles, and seven travel books about Alberta, B.C., and the Yukon and Alaska published
Continuing with her enjoyment of variety, she has moved more than thirty times in her life, living on acreages and farms and in small towns and large cities throughout Alberta and B.C. She currently lives on a small acreage on Vancouver Island with her husband, one dog, and three cats.
Joan has now turned her writing skills to fiction, but has not ventured far from her writing roots. The heroine in the first book of her Travelling Detective Series is a travel writer (what a surprise) who solves mysteries while researching articles for magazines. Since she loves to travel and to write, Joan is very happy that she has been able to combine the two into a long standing career.
Selected Bibliography
The Travelling Detective Series:
Whistler Murders, Books We Love Publishing Partners, 2011

 

The Only Shadow in the House, Books We Love Publishing Partners, 2010

The Only Shadow in the House is the second novel in the Travelling Detective Series. The main character, Elizabeth Oliver, a travel writer, helps her boyfriend find out if his mother really did commit suicide thirty years ago.


Illegally Dead. Toronto: Sumach Press, 2008

Right at the beginning of her research of the Alberta's Crowsnest Highway for a new article, travel writer Elizabeth Oliver is flagged down at a roadside crime scene.
Short stories:
"Capital Offence," in ComputorEdge, 2003.
Blog: thetravellingdetectiveseries.blogspot.com
Last updated: 21 December 2016