Arthur Gala Tickets are Sold OUT!

Winners will be posted here on May 29.

Announcing the 2015 Arthur Ellis Awards
Shortlists for Crime Writing
Best Novel
Brenda Chapman, Cold Mourning, Dundurn Press
Barbara Fradkin, None so Blind, Dundurn Press
C.C. Humphreys, Plague, Doubleday Canada
Maureen Jennings, No Known Grave, McClelland & Stewart
Alen Mattich, Killing Pilgrim, House of Anansi

Best First Novel
Janet Brons, A Quiet Kill, Touchwood Editions
Steve Burrows, Siege of Bitterns, Dundurn Press
M.H. Callway, Windigo Fire, Seraphim Editions
Eve McBride, No Worst, There Is None, Dundurn Press
Sam Wiebe, Last of the Independents, Dundurn Press

Best Novella *

Rick Blechta, The Boom Room, Orca Book Publishers
Vicki Delany, Juba Good, Orca Book Publishers
Ian Hamilton, The Dragon Head of Hong Kong, House of Anansi
Jas. R. Petrin, A Knock on the Door, Alfred Hitchcock's Mystery Magazine

Best Short Story
Margaret Atwood, Stone Mattress, McClelland & Stewart
Melodie Campbell, Hook, Line and Sinker, Your McMurray Magazine

Peter Clement, Therapy, Belgrave House
Madona Skaff, First Impressions, The Whole She-Bang 2, Sisters in Crime
Kevin P. Thornton, Writers Block, World Enough and Crime, Carrick Publishing

Best Book in French
Hervé Gagnon, Jack: Une enquête de Joseph Laflamme, Expression noir / Groupe librex
Andrée Michaud, Bondrée, Editions Québec Amérique
Maryse Rouy, Meurtre à l'hôtel Despréaux, Éditions Druide
Richard Ste Marie, Repentirs, Alire

Best Juvenile/YA Book
Michael Betcherman, Face-Off, Penguin Canada
Sigmund Brouwer, Dead Man's Switch, Harvest House
S.J. Laidlaw, The Voice Inside My Head, Tundra Books
Norah McClintock, About That Night, Orca Book Publishers
Jeyn Roberts, The Bodies We Wear, Knopf Books for Young Readers
Best Nonfiction Book
Bob Deasy (with Mark Ebner), Being Uncle Charlie, Penguin Random House
Charlotte Gray, The Massey Murder, HarperCollins
Joan McEwen, Innocence on Trial: The Framing of Ivan Henry, Heritage House
Bill Reynolds, Life Real Loud: John Lefebvre, Neteller and the Revolution in Online Gambling, ECW Press
Paula Todd, Extreme Mean, McClelland & Stewart

Unhanged Arthur for Best Unpublished First Crime Novel
Rum Luck by Ryan Aldred
Full Curl by Dave Butler
Crisis Point by Dwayne Clayden
Afghan Redemption by Bill Prentice
Strange Things Done by Elle Wild
And the winners are?
Find out May 28!
THE ARTHUR ELLIS GALA
at the Arts and Letters Club in Toronto!
Tickets are Sold Out

*CWC announces the Lou Allin Memorial Award of $200 for the Arthur Ellis Novella Category

Sponsored by the 2011 Bloody Words Conference Committee, this award will be given in honour of Lou Allin. Lou was a board member of CWC, a co-chair of the 2011 Bloody Words Conference, an award-winning writer, and a mentor to many. This award is particularly fitting, as she was the winner of the first Arthur Ellis Novella Award. We miss you dearly, Lou.

CWC announces the 2015 Derrick Murdoch Award Winner,
Sylvia McConnell
In 1998, Sylvia McConnell began RendezVous Crime, a publishing house with the mandate to publish crime novels written by Canadians set in Canada. Over the next thirteen years she published 80 works of crime fiction, many of which were nominated for or won prestigious awards. For her belief in the value of Canadians telling Canadian stories, for her encouragement of new Canadian authors, and for her recognition of talent with staying power, we are proud to present Sylvia McConnell with the Derrick Murdoch award for 2015.
---
Congratulations to the five finalists for the 2015 Bony Blithe Award!
Cathy Ace, The Corpse with the Platinum Hair (Touchwood Editions)
Judith Alguire, Many Unpleasant Returns (Signature Editions)
E.C. Bell, Seeing the Light (Tyche Books)
Janet Bolin, Night of the Living Thread (Berkley Prime Crime)
Allan Stratton, The Resurrection of Mary Mabel McTavish (Dundurn Press)
The award will be presented at the Bony Blithe Light Mystery Award Bash on Friday, May 29, at The Hot House Restaurant & Bar, 35 Church St., Toronto (Church at Front). The festivities start at 6:30 p.m. in the Library Room. For more information, contact This e-mail address is being protected from spambots. You need JavaScript enabled to view it .
CWC is please to announce the MC for the

2015 ARTHUR ELLIS AWARDS:
Allison Dore
cohost from the WARD AND AL SHOW, ON Sirius XM Radio!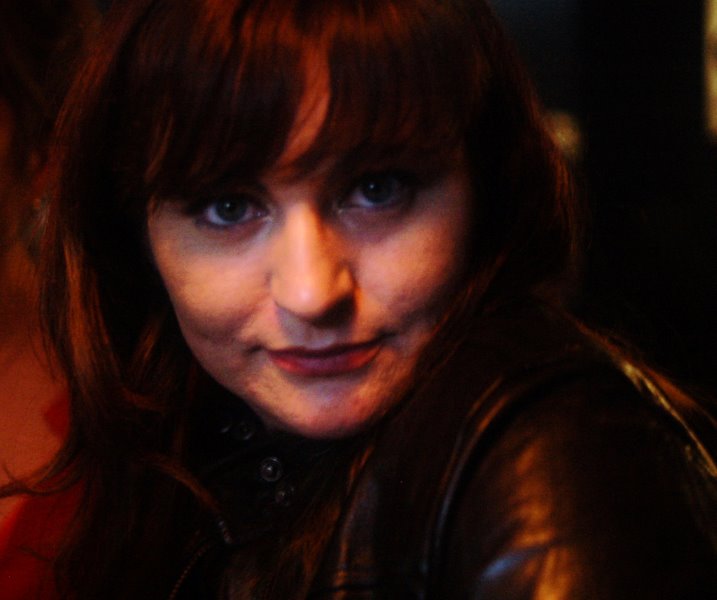 Allison Dore is a comedian, actor and radio personality. She is the cohost of the Ward and Al show on SiriusXM's Canada Talks channel 167, where she has the opportunity to talk about news, pop culture, entertainment, and current events for 3 hours a day. In an effort to use her skills to give back, Allison has had the privilege of hosting events for charities such as the BluMatter Project and Dress for Success, and performing comedy on various fundraisers for charities of all kinds.
Thursday May 28 2015
6 PM
ARTS AND LETTERS CLUB
TORONTO
Tickets will be available starting April 25
_______________________
Congratulations to Anthony Bidulka, a long-time member of the board of the CWC, who has been named
Saskatoon's Citizen of the Year, along with his husband Herb McFaul.
_____________________

Crime Writers of Canada's
June Authors Events
are here!
| | |
| --- | --- |
| | Click on the Events and News Button above and choose Author Events or click on the CWC LOGO on the left to take you right there. Alternatively, open this downloadable pdf, Current Author Events. Also, check out the Latest Events (Home Page top right) to see whose doing what now. |
---