Congratulations to CWC members Hilary Davidson for winning the
2015 Derringer Long Story category for A Hopeless Case,
and to James Powell for winning the
Derringer Lifetime Achievement Award!

___________________

Who will be a finalist for the Arthur?

April 23: Arthur Ellis Shortlist events across the country!
Events in Vancouver, Calgary, Toronto and Ottawa
Ottawa
The Arthur Ellis Shortlist event will be held in Ottawa on Thurs., April 23, 7:00 p.m. - 9 p.m. at Chapters, 47 Rideau Street, main floor. A panel featuring local Crime Writers of Canada members will be featured along with book signings and the official announcement of the Arthur Ellis shortlist.
Toronto
Thurs. April 23, Indigo, Manulife Centre, 55 Bloor St. W., Toronto from 7-9 p.m.
Join MC Nate Hendley and the following CWC authors for a lively unveiling of the Arthur Ellis Award Finalists: Rosemary Aubert, Rick Blechta, Janet Bolin, Gina Buonaguro Steve Burrows, Rob Brunet, Madeleine Harris Callway, Melodie Campbell, Sharon Crawford, Lisa de Nikolits, Jill Downie, N.J. Lindquist, Angela Misri, Cathy Spencer.
Calgary
Prairie Region presents an author event for the announcement of the finalists for the 2015 Arthur Ellis Awards , featuring readings by nominees David Poulsen (Serpents Rising) and Garry Ryan (Glycerin), as well as former finalists including Axel Howerton (Hot Sinatra) and Jayne Barnard (When The Bow Breaks). April 23 at 7PM Owl's Nest Books, Calgary
Vancouver
Join BC crime authors Cathy Ace, Don Hauka, Owen Laukkanen, Kay Stewart and Sam Wiebe for a murderously good panel discussion, and be on the spot when the finalists are revealed. Dead Write Books will be on hand too! Free, but space is limited. Register online at www.bpl.bc.ca/events, in person
at the Metrotown First Floor Information Desk, or phone 604-436-5410
AND THE ARTHUR ELLIS GALA ON May 28
at the Arts and Letters Club in Toronto!
Tickets will be on sale following the shortlists events. Watch the website.
Congratulations to CWC President Vicki Delany for being a
Derringer Award Finalist (Novelette) for Juba Good!
(an Orca Rapid Read)

Congratulations to CWC member Hilary Davidson for being a
Derringer Award Finalist in the long short story category,
for A Hopeless Case! (published in All Due Respect issue 4)

Congratulations to CWC member Madeleine Harris Callway for being a
Derringer Award Finalist (Short Story) for The Ultimate Mystery!

(published in World Enough and Crime, Carrick Publishing)

___________________

CWC, in partnership with the Vancouver Public Library,
presents the 2015 Unhanged Arthur Workshop!
Saturday, April 11, 2015
10:00 a.m. to noon:  Information Session (drop ins welcome)
1:30 to 5:00 p.m.  Blue Pencil Sessions (registration required)
Vancouver Public Library, 350 W. Georgia Street, Vancouver
This free workshop will be invaluable for writers thinking of entering the 2015 Arthur Ellis Unhanged Arthur competition for the best unpublished first crime novel. 
During the morning Information Session (10 a.m. to noon) past short-listed writers will share their experiences and discuss the benefits of entering the contest, and members will provide information about the competition rules, how to polish the manuscript and how to prepare a synopsis. Drop-ins are welcome for this segment. 
The afternoon segment (1:30 to 5 p.m.) features Blue Pencil Sessions (20 minutes each) during which members will meet one on one with participants to provide constructive tips for honing their manuscript excerpt. Pre-registration is required for the Blue Pencil Sessions and writers should note that they will be requested to send their excerpt to the workshop by April 5, 2015.
More information about the workshop, and a link to the Event Page, is available on Facebook: https://www.facebook.com/unhangedarthur. 
To register for a Blue Pencil Session, send an email before April 5, 2015 to This e-mail address is being protected from spambots. You need JavaScript enabled to view it and mention "UA Workshop" in your subject line.
___________________________________________________________

Congratulations to Louise Penny, author of The Long Way Home (Minotaur Books) which has been nominated for the 2014 Agatha, Best Contemporary Novel!
___________________________________________________________


CWC is please to announce the MC for the

2015 ARTHUR ELLIS AWARDS:
Allison Dore
cohost from the WARD AND AL SHOW, ON Sirius XM Radio!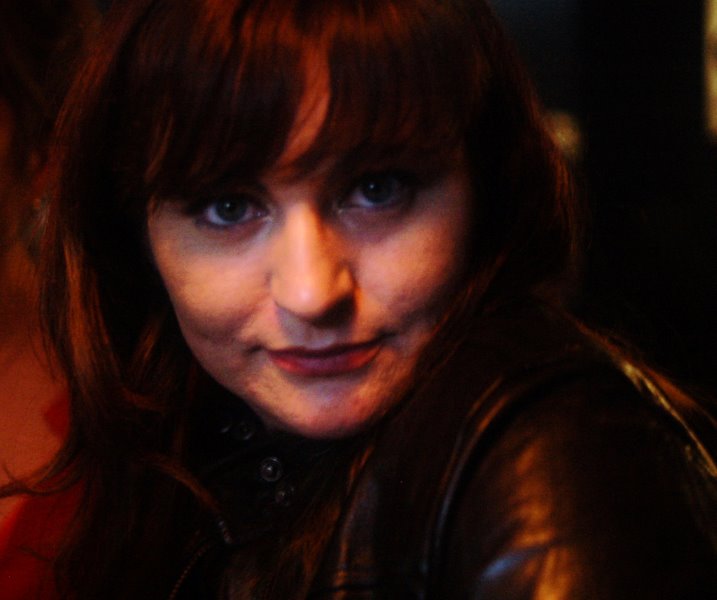 Allison Dore is a comedian, actor and radio personality. She is the cohost of the Ward and Al show on SiriusXM's Canada Talks channel 167, where she has the opportunity to talk about news, pop culture, entertainment, and current events for 3 hours a day. In an effort to use her skills to give back, Allison has had the privilege of hosting events for charities such as the BluMatter Project and Dress for Success, and performing comedy on various fundraisers for charities of all kinds.
Thursday May 28 2015
6 PM
ARTS AND LETTERS CLUB
TORONTO
Tickets will be available starting April 25
Congratulations to Anthony Bidulka, a long-time member of the board of the CWC, who has been named
Saskatoon's Citizen of the Year, along with his husband Herb McFaul.
The Arthur Ellis Awards are now closed for submissions.
Check here on April 23 for the Finalists!

_____________________

Crime Writers of Canada's
April Authors Events
are here!
| | |
| --- | --- |
|                   | Click on the Events and News Button above and choose Author Events or click on the CWC LOGO on the left to take you right there. Alternatively, open this downloadable pdf, Current Author Events.  Also, check out the Latest Events (Home Page top right) to see whose doing what now. |
---